UPDATE
10:30 AM PT -- Scheana Shay says her beef with Raquel Leviss is far from over despite the restraining order being dismissed ... telling us they will never be friends again.
UPDATE
We got Scheana outside the courthouse and she told our photog she's got to sit down with her legal team this week and figure out potential next steps.
UPDATE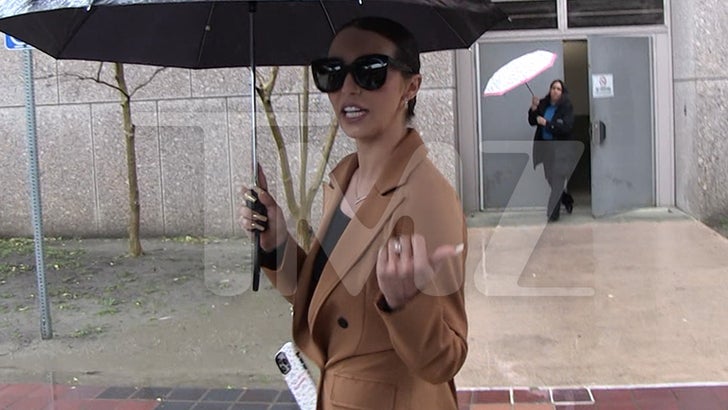 TMZ.com
UPDATE
Scheana called out Raquel too ... she says the TRO was all a PR stunt to deflect attention from Raquel and Tom's affair, and an attempt at saving face ... and Scheana rips Raquel for, in her opinion, abusing the court system and taking resources and time away from real assault victims.
UPDATE
We also asked Scheana if she would ever mend fences with Raquel and she told us, "Hell no!!!"
UPDATE
9:52 AM PT -- Scheana Shay's attorney Neama Rahmani tells us, "This isn't reality TV. This is the real world and Rachel's actions have real consequences. Rachel (Raquel) filed a false police report, a false medical report, and a frivolous petition for a restraining order."
UPDATE
He continues, "Scheana didn't punch Rachel. Rachel didn't get a black eye. Scheana pushed Rachel but only after Rachel grabbed her wrist, and Rachel did not suffer a concussion."
UPDATE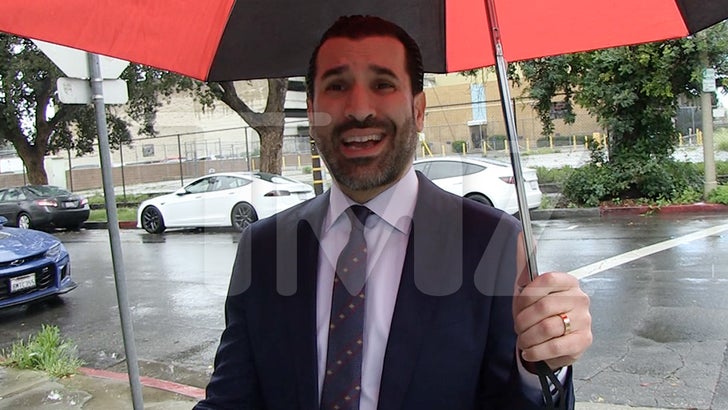 TMZ.com
UPDATE
Finally saying, "When Rachel realized that she would lose in court and that she couldn't just drop it, she decided to not show up at all. We were prepared to expose Rachel's lies, but instead she will have to live knowing that she betrayed two of her best friends: Scheana and Ariana. Instead of accepting responsibility for her actions, Rachel shamefully tried to misuse our justice system to shift blame to Scheana. We are happy that Scheana is now vindicated."
UPDATE
A source close to Raquel, however, tells us, "Raquel stands by her initial statement that Scheana punched her in the face supported by photos of her bruised eyebrow bone and slashed eyebrow. Not the dark circles that Scheana is trying to deflect towards."
Raquel Leviss' court-ordered protection from fellow "Vanderpump Rules" star Scheana Shay is officially no more ... the temporary restraining order's been officially dismissed.
Raquel was a no-show for court Wednesday for a hearing on the matter, so the judge made the decision to drop it. Scheana was there, ready to tell her side of the story, but it wasn't necessary given the fact Raquel didn't attend.
As we reported, Raquel announced at the "VPR" reunion she wasn't going to move forward with the restraining order -- even presenting dismissal docs -- Wednesday's court hearing made it official.
The dismissal closes the book on one aspect of the "Scandoval" affair. As we first told you, Raquel got a TRO three weeks ago ... claiming Scheana attacked her as soon as she found out Tom Sandoval was cheating on Ariana Madix with Raquel.
Scheana's camp has maintained she never really attacked Raquel in New York City, as Raquel alleges ... they say RL was simply hamming it up for the cameras during the reunion show taping.
The TRO also complicated the reunion ... Raquel and Scheana were separated during last week's taping, with each reality star in her own trailer while the other was on set.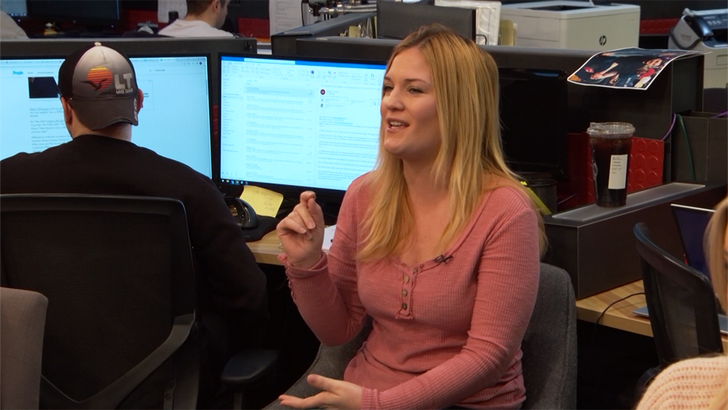 TMZ.com
Meanwhile, Tom says he regrets cheating on Ariana ... but he's still with Raquel and they look very much like a couple.
Originally Published: 09:26 AM PST