Actress Sophia Lillis
I Played Dungeons & Dragons ...
Years Before My New Flick!
3/31/2023 10:12 AM PT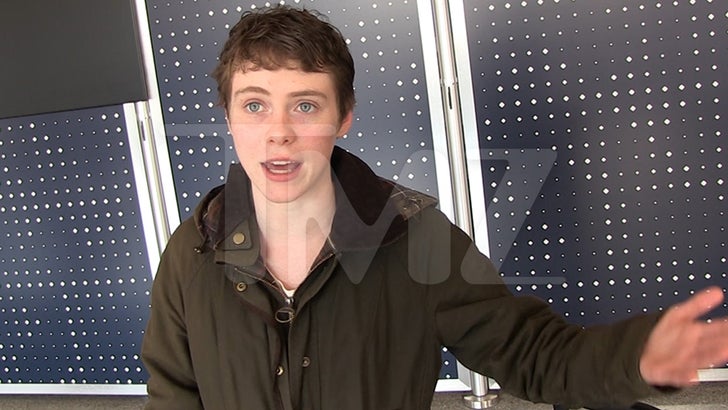 TMZ.com
"Dungeons & Dragons: Honor Among Thieves" star Sophia Lillis says it was a dream come true to be a part of the tabletop game-based movie ... because she's been rollin' d20s for quite a few years now.
We got the actress Thursday at LAX -- hours before her new movie with Chris Pine, Michelle Rodriguez, and Regé-Jean Page opened wide in theaters -- and she told us there wasn't a whole lotta prep for her role because she's pretty well-versed in the RPG.
Sophia says she was part of a D&D club back in high school, so casting her was a perfect fit. That being said, she says the cast did play together ahead of shooting, and despite her experience ... she says one of her costars took the crown.
We also talked to her about the categories people often lump D&D players into, and she believes the movie will broaden that view ... even for those who've never played a D&D campaign.
Here's hopin' some people will leave the theater as brand-new dungeon masters!