Shaheen Shah Afridi is the emerging talent of Pakistan. His bowling skills have always added value to Pakistan cricket. Shaheen Afridi knows how to tackle trolling as he becomes Test cricket's leading wicket-taker of 2021. All his fans are proud of him! Read out the complete details down below with us!
Shaheen Shah Afridi is not less than any bowler. He has always shown his abilities. Also, Shaheen Afridi is one of the best players in Pakistan. He has managed to prove himself in no time. He got popular in no moment with his extraordinary bowling skills and fabulous cricket-playing skills. As we know, the great bowler was being trolled on social sites by Bangladeshi fans. However, their trolling added fuel to his fire and he came out to be totally focused and aggressive. He not only took 5wickets but also become the leading wicket-taker of 2021 in test cricket. Therefore, he probably knows well how to deal with trolling and trollers. All his fans are proud of him! Many people believe that he truly deserves for becoming the leading wicket-taker of 2021 in test cricket.
All his fans believe that he is the future of Pakistan cricket. no doubt he is doing totally well and proving himself in a fabulous manner. Let us see how he maintains this pace in his future matches together with polishing his skills. Shaheen Shah Afridi is being praised all over the internet and the world. He is the trending personality currently.
"I enjoy bowling with the new ball. We [Shaheen and Hasan] back each other and try to get wickets while bowling in tandem. Even in the second innings, we kept the pressure from both ends," he said.
Do you troll Shaheen ??? He makes sure to give it back. 5fer loading, say fans.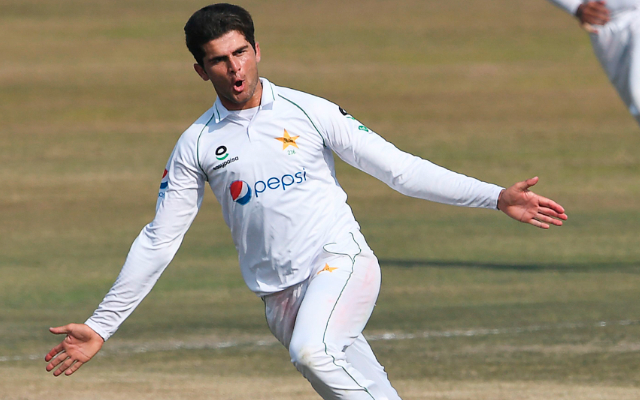 Gulfishaa is writer who delivers engaging and informative news on sports to readers of Ten Sports TV Website.