The New York State Administration for the Elderly (NYSOFA) has made the decision to distribute 800 companion robots to the elderly. The devices are called ElliQ. They will not be able to help with some physical tasks (for example, cleaning at home or going to the pharmacy), but they will help you monitor your health and medication, and if a person is bored, they will entertain them with a conversation.
The problem of social isolation and loneliness among the elderly population of the United States is now acute: about 14 million Americans over 65 live alone. And their number is predicted to grow over the next 10 years. However, studies have shown that prolonged loneliness is just as harmful to human health as smoking.
NYSOFA director Greg Olsen notes that ElliQ, created by the Israeli firm Intuition Robotics, can help solve this problem. "We were attracted to ElliQ by a lot of features – it is a proactive tool. It focuses on what is important for people: memories, communication with friends and family, and promotes better health."Olsen said. The robot remembers the key moments of the user's life and adapts to his character. For example, ElliQ will joke more if the user tends to laugh a lot.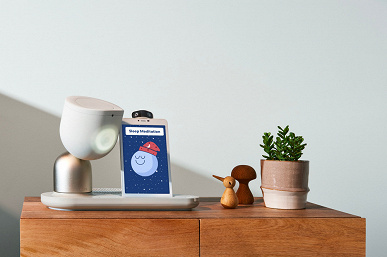 ElliQ consists of two parts attached to a single base. The first is a lamp-shaped "face" with a microphone and speakers that lights up and turns to face the people it's talking to. The second is a touch screen tablet. It is used to display pictures, additional information and make video calls.