The Internet Development Institute (IRI) said that there is almost no funding for video game developers. Of the 13 billion rubles for 2020-2021, only 123 million were spent on grants in the direction of "software and games".
The reason for this is the extremely short time frame. According to the terms of funding, 9 months were allotted for the creation of games, after which it would not be enough to create a normal game. According to representatives of the IRI, the game project was simply not brought to the competition.
Full-fledged gaming projects began to be supported in December 2021, and since the beginning of the current year, about 400 million rubles have been allocated for them. Another billion is planned before the end of the year. At the same time, all projects are developed on a post-paid basis. That is, the authors will receive money during 2022–2024.
So far, within the framework of state support, the projects "Our Space" and "Moscow 41" have been released. These are mobile applications using AR technologies. The first is devoted to the history of the development of domestic cosmonautics, the second – to the battle for Moscow in 1941-42. Both have high ratings, but according to experts, they are overcharged. Development costs for these mobile projects have not been disclosed.
There is also "Voluminous History" – a free educational project about epochal events and people in the history of Russia, "according to the description on Steam. There are sections devoted to the liberation of Moscow from the Poles in 1612, the capture of the Reichstag in 1945 and the flight of Gagarin in 1961. This project requires an HTC Vive reality helmet. By the way, the game had problems with the launch, and the cost of its development, according to experts, was greatly inflated.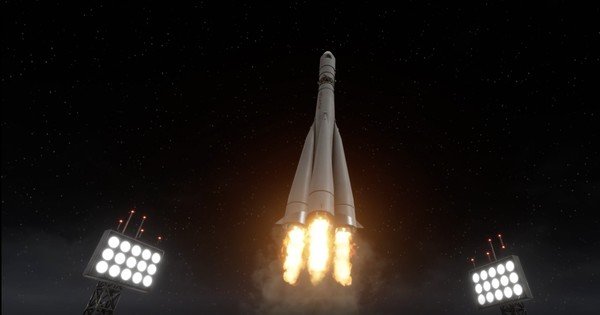 They asked for 60 million rubles for the development of "Volumetric History", received at least 20 million, although the estimated amount of development should not exceed 6 million rubles.
Earlier in the State Duma suggested improve the image of the National Guard through games. The project will also be funded through grants.