Blac Chyna
Becoming Angela White for My Kids
... Gotta Set Good Example
3/29/2023 12:40 PM PT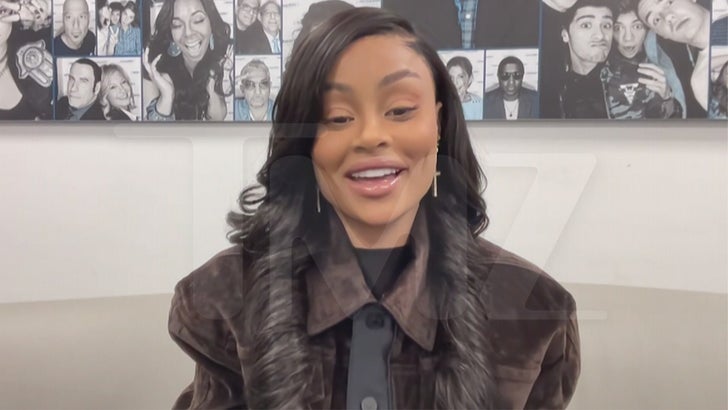 TMZ.com
Angela White -- who's best known, to this point, as Blac Chyna -- is turning over a new leaf to set a good example for her little ones, and it's obvious the changes are way more than just cosmetic.
Angela joined us Wednesday on "TMZ Live" to fill us in on how and why she decided to re-brand from her ex-stripper/reality TV and OnlyFans star persona ... to instead focus on motherhood, music and new business ventures.
She says her kids were a big reason for the change, and also ... she was just "sick and tired of being sick and tired." Angela says the turnaround started for her when she was Baptized last year on her birthday -- something that's helped her find peace in every aspect of her life.
Case in point, Angela says even her once bitter and litigious relationship with Rob Kardashian is much smoother now, as they happily share custody of 6-year-old Dream. She added there's no bad blood with the Kardashian clan as a whole.
You have to see how she says it, because she genuinely seems to have made a 180 from last year when she lost her defamation lawsuit against the Kardashians -- and she and Rob reached a settlement in the alleged revenge porn case.
Angela's transformation includes getting rid of face fillers, getting a breast reduction and even removing some tattoos. She also recently ditched her incredibly profitable OnlyFans account.
Big changes, for sure, but Angela knows it's all worth it because everybody's happy, especially her daughter -- "As long as Dream is happy, I'm happy. I don't really care about anything else."