33 Swimmers In Hawaii
'Harassing' Huge Pod Of Dolphins ...
In Big Trouble On Big Island
3/29/2023 3:00 PM PT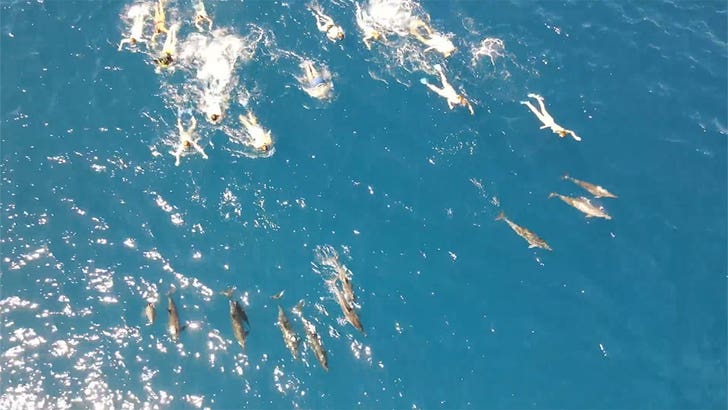 Hawaii DLNR
The feds are investigating a large group of swimmers accused of harassing a pod of dolphins in Hawaii ... and the alleged violation is all on video.
Drone footage shows a big group of snorkelers swimming right behind a spinner dolphin pod in Hōnaunau Bay off the Big Island, the humans get super close to the marine mammals.
Hawaii's Department of Land and Natural Resources announced Tuesday they were initiating cases against 33 swimmers, who the feds say "appear to be aggressively pursuing, corralling, and harassing the pod."
The state's DLNR says they alerted the snorkelers to the potential violation while they were still in the water, and then uniformed officers met the snorkelers when they were back on land ... with state and federal forces launching a joint investigation.
In case you didn't know, it's against federal law to swim within 50 yards of spinner dolphins in Hawaii's nearshore waters.
The names of the 33 swimmers have not been released.